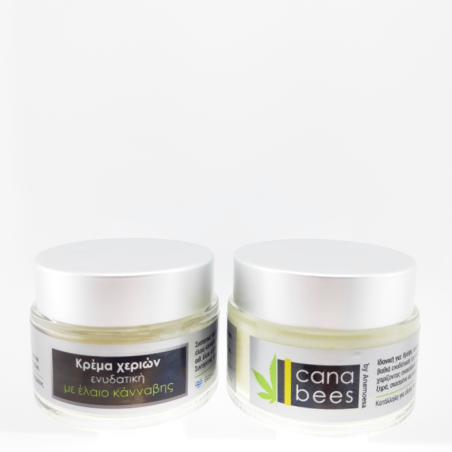  
Moisturizing hand cream with hemp oil
Reference: 5210146000856

Instant Delivery / Shipping in 1 to 3 working days
Ideal for nourishing and protecting the skin. Gives deep hydration to even the driest, cracked and
damaged hands thanks to its innovative composition with beeswax. The mixture of vegetable oils leaves
the skin silky, soft and wonderfully scented.
The strong antioxidant action of Aloe Vera gel, in combination with hemp oil, fights skin aging and
prevents the harmful effects of free radicals, while the active ingredient Dragon's Blood has a strong
healing and regenerative effect on wounds, scars and scars at the same time the elasticity of the skin.
Ingredients moisturizing hand cream: Beeswax, Aloe Vera gel, shea butter, almond oil, hemp oil,
calendula and avocado, rose water, glycerin, room. lavender oil, ADG fragrance and active ingredient
Dragon's Blood. Conservative Microcare DB
50ml
Suitable for all skin types.
Barcode 5210146000856
Customers who bought this product also bought:
11 other products in the same category: