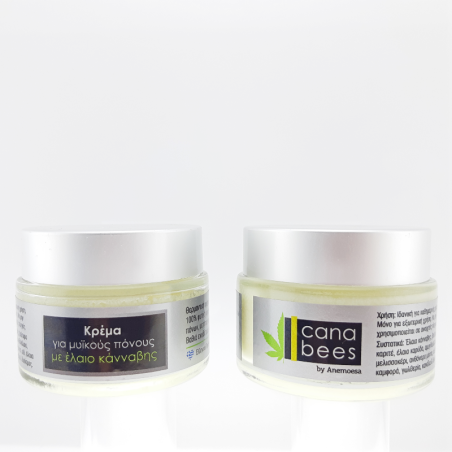  
Cream for muscle aches with hemp oil
Reference: 5210146000795

Instant Delivery / Shipping in 1 to 3 working days
100% natural cream for muscle aches, mild warming action. A cream with excellent cosmetic effect, soft
and creamy texture.
It is ideal for the treatment of muscle and rheumatic pains, with mild warming action and immediate
effect. Suitable for daily use, warming up athletes, muscle aches, relaxing massage and relief after intense
activity.
Ingredients cream for muscle aches: hemp oil, shea butter, coconut oil, almond oil, beeswax, mint flower
water, camphor essential oil, ginger, cinnamon, mint
50ml
Avoid use on children and open wounds.
Barcode 5210146000795
11 other products in the same category: