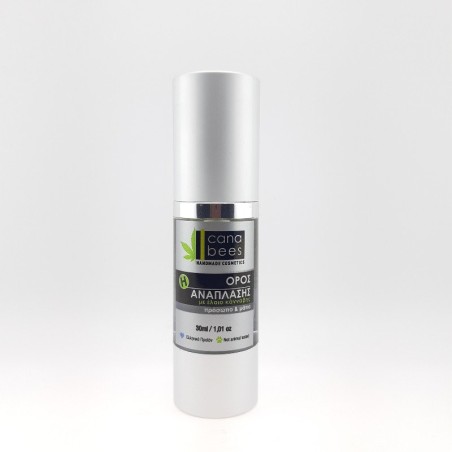  
Facial serum with hemp oil
Reference: 5210146000849

Instant Delivery / Shipping in 1 to 3 working days
Facial serum reduces the appearance of wrinkles, maintains the elasticity of the skin and enhances the
radiance of the face. Hemp oil balances dry skin, is antioxidant and moisturizing. The face immediately
acquires a brighter, smoother and younger look. In a short time, scars disappear and wrinkles are
smoothed thanks to hemp oil, hyaluronic acid and caviar extract.
Used morning and night, on clean skin, before applying moisturizer or sunscreen. Thanks to its
concentrated composition, a few drops of product are enough, while its application is done by tamponade
on the face, eyes and neck.
Ingredients: Rose water, almond oil, hemp oil, vitamin E, hyaluronic acid, caviar extract & preservative
Microcare DB.
30 ml
Suitable for all skin types. Shake well before use.
Barcode 5210146000849
11 other products in the same category: