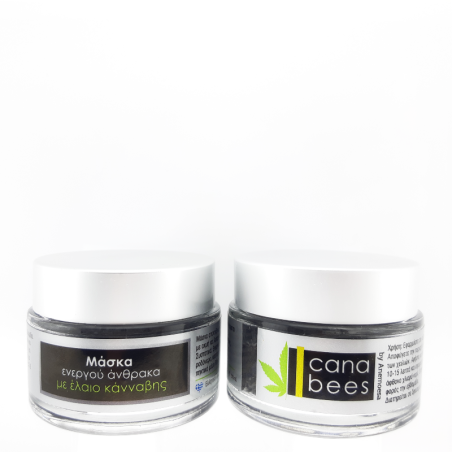  
Black mask - black mask with hemp oil
Reference: 5210146000900

Instant Delivery / Shipping in 1 to 3 working days
Ideal for:
-removal of excess sebum
-detoxification
-skin toning
-removal of dead cells
-balancing dry skin
-tightening
-relief from irritations & redness.
Black Mask Ingredients: Activated carbon, red clay, hemp oil, rose water, castor oil, tea tree essential oil,
glycerin, Rheosol coagulant & Microcare DB preservative.
50 ml
Use: Apply a thin even layer on clean skin. Avoid the eye and lip area. Allow to dry for ten to fifteen
minutes and remove gently with plenty of warm water. Repeat 2 to 3 times a week.
Keep in a cool place. Suitable for acne and oily skin.
Barcode 5210146000900
11 other products in the same category: