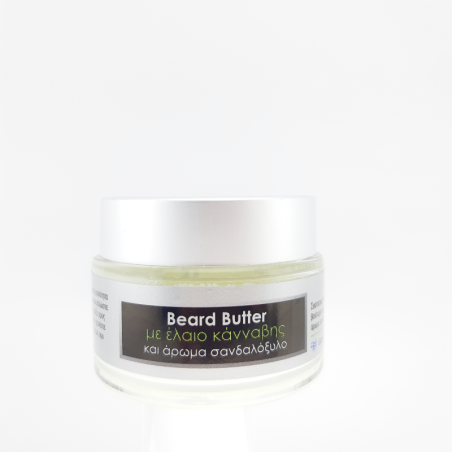  
Beard butter - beard butter with hemp oil
Reference: 5210146000832

Instant Delivery / Shipping in 1 to 3 working days
Thanks to its composition, we achieve the necessary hydration, strengthening and nourishment that the
hair and the skin under it need. It softens the beard and makes it look shiny and well-groomed. With
pleasant notes of sandalwood.
Beard Butter Ingredients: Beeswax, hemp, coconut, jojoba and avocado oils, shea butter, rose water, Aloe
Vera gel, vitamin E, glycerin, ADG fragrance & preservative Microcare DB.
50 ml
Use: Apply a small amount between the fingers and spread it starting from the root to the tips. Then comb
the beard and give the style you want.
Barcode 5210146000832
11 other products in the same category: