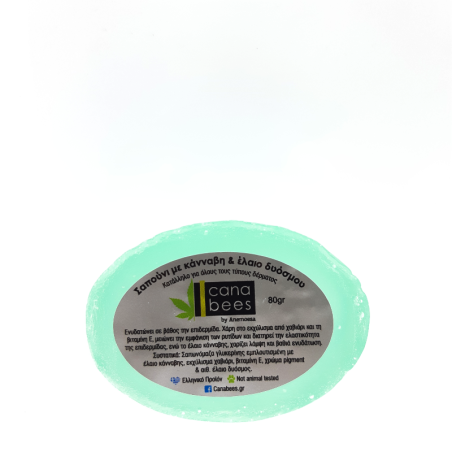  
Soap with hemp oil and mint aroma
Reference: 5210146000924

Instant Delivery / Shipping in 1 to 3 working days
Revitalizes, renews and deeply moisturizes the skin. Thanks to hyaluronic acid, scars are erased and
wrinkles are smoothed, while hemp oil gives shine and deep hydration.
Ideal for:
-deep nourishment and skin care, thanks to the caviar extract! The hyaluronic acid and the proteins it
contains rebuild and deeply rejuvenate the skin
-to erase the marks and smooth the wrinkles in a short time
-to immediately acquire our face a brighter look, to become smoother, softer and younger
-everyday use.
Ingredients of soap with hemp oil & mint oil: Glycerin soap enriched with hemp oil, caviar extract,
vitamin E. Pigment color & room. mint oil.
80 gr
Suitable for all skin types.
Barcode 5210146000924
11 other products in the same category: