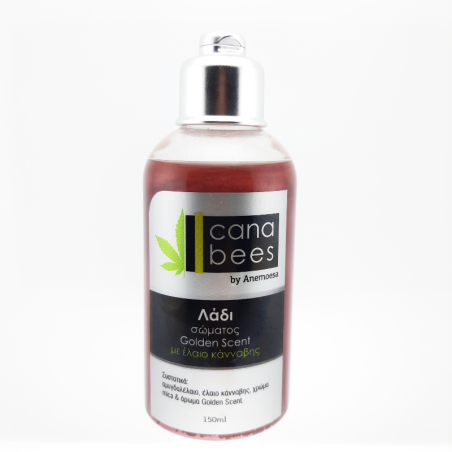  
Body mist with hemp oil
Reference: 5210146000894

Instant Delivery / Shipping in 1 to 3 working days
Moisturizing body oil for smooth and silky skin, with unique
intoxicating aroma. Its composition is enriched with mica color, giving a wonderful glow to the skin.
Apply on the body for soft and radiant skin. Thanks to almond oil and hemp oil, it is quickly absorbed by
the skin, leaving no traces of oiliness, deeply hydrating it.
Body Mist Ingredients: Almond oil, hemp oil, mica syncrystal supernova red color & Golden Scent
fragrance.
150 ml
Suitable for all skin types. Shake well before use.
Barcode 5210146000894
11 other products in the same category: