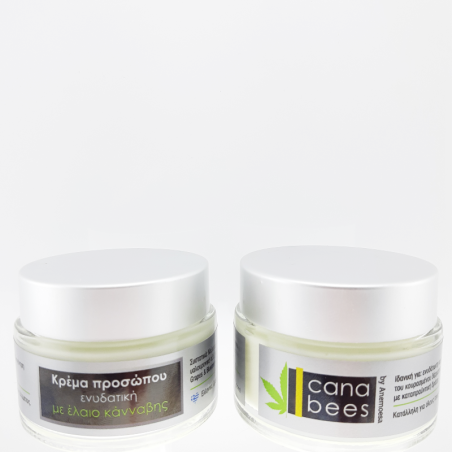  
Moisturizing face cream with hemp oil
Reference: 5210146000870

Instant Delivery / Shipping in 1 to 3 working days
The moisturizing face cream with hemp oil is ideal for rejuvenating tired skin and relieving irritations.
The strong antioxidant action of Aloe Vera gel, in combination with hemp oil, fights skin aging and
prevents the harmful effects of free radicals.
Ingredients: Beeswax, hemp oil, Aloe Vera gel, hyaluronic acid, shea butter, coconut oil, grape seed oil,
rose water. Aroma sandalwood & preservative Microcare DB.
50ml
Suitable for all skin types.
Barcode 5210146000870
11 other products in the same category: