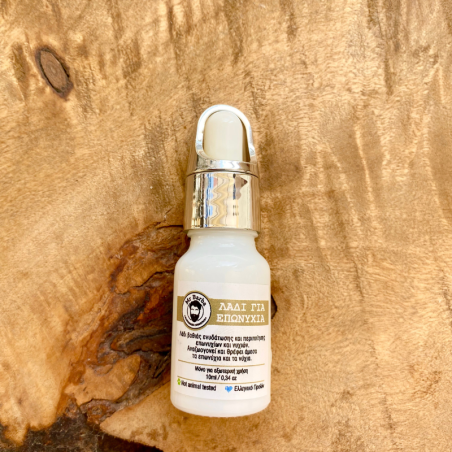  
Oil for cuticles
Reference: 5210146006704

Instant Delivery / Shipping in 1 to 3 working days
Soothing oil with sandalwood & tea tree essential oil to fight ringworm and fungus, rejuvenates,
moisturizes and instantly nourishes nails and cuticles. Ideal for fungal infections (2 times a day) and
hydration.
To use: Apply a small amount to the entire surface of the nail and leave it on for a few minutes.
Ingredients: Grape seed oil, tea tree essential oil, sandalwood essential oil & fragrance and preservative
widely used in organic cosmetics.
10ml
Barcode 5210146006704
Customers who bought this product also bought:
13 other products in the same category: