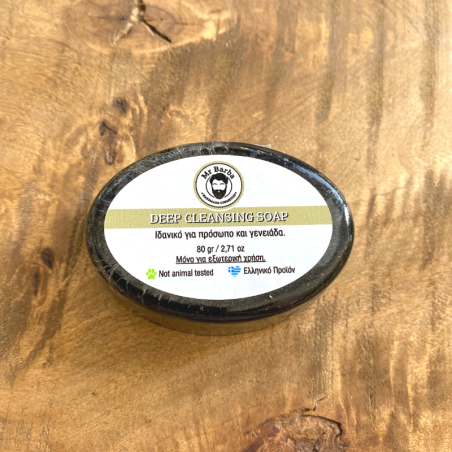  
Beard and face soap
Reference: 5210146006681

Instant Delivery / Shipping in 1 to 3 working days
Activated carbon is a fine, odorless, tasteless, black powder. It generally comes from plain carbon, which has been heated in a controlled environment and in a vacuum and thus acquires a porous surface. But our soap mass comes from coconut. Due to the porous surface it has a high absorption capacity, absorbs toxins, heavy metals, bacteria and pollutants and cleans the contact surface in depth. It has extra cleansing properties, with intense foaming and is produced with skin-friendly materials while it also contains natural surfactants.
-Its pH ranges from 9-10.5.
-Deep cleansing, detoxification
-Long duration
-Absorbs toxins, heavy metals, bacteria, pollutants and lipids
-Perfume free
Ingredients: Glycerin soap mass, with coconut activated carbon.
80gr
Barcode 5210146006681
Customers who bought this product also bought:
13 other products in the same category: