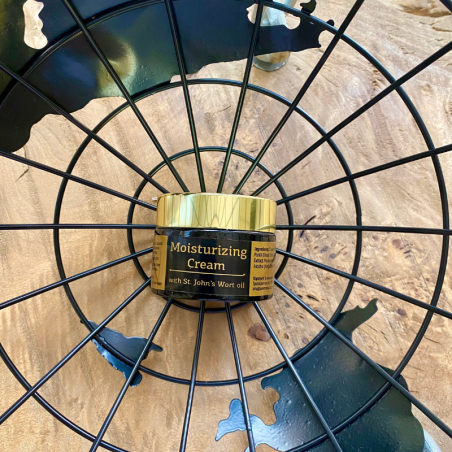  
Moisturizing cream with spatula oil
Reference: 5210146000344

Instant Delivery / Shipping in 1 to 3 working days
Creams with excellent cosmetic effect, soft and creamy texture. Thanks to the beeswax (natural
coagulant) and the small amount of flower water, the addition of any chemical preservative is not
required.
Ideal for:
-deep hydration on face and body
-soothing and healing action, thanks to the spatula oil. 100% Natural moisturizer
Ingredients moisturizing cream with spatholado: Spatholado, chamomile extract, beeswax, shea butter,
coconut oil, almond oil & geranium essential oil.
50ml
Spatholade is photosensitive. In case of photosensitivity, avoid exposure to the sun for 12 hours after use.
Barcode 5210146000344
5 other products in the same category: