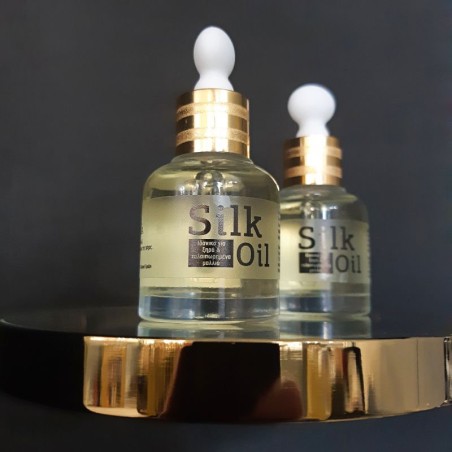  
Silk oil (oil for hair treatment)
Reference: 5210146002898

Instant Delivery / Shipping in 1 to 3 working days
Ideal for dry and damaged hair. Gives shine, movement and enriches the hair.
Use:
-Wash the head and dry it with a towel so that the hair is wet (not wet).
- Comb to untangle the hair if required.
-We put a drop in our hand (maximum 2 drops) and work from end to end (not to the root).
-Dry with a hair dryer or iron.
Ingredients Silk oil (oil for hair treatment): Almond oil, castor oil, grape oil, vitamin E, tea tree essential
oil, sandalwood aroma.
30ml
Barcode 5210146002898
16 other products in the same category: